---
When I was young, my father and I would spend weekends at a small crag near my hometown of Pessac, France. I weighed half as much as him, and he had to attach me to a tree so I could belay. I was an anxious child. I didn't feel in my element at school. But going climbing on the weekends, especially when I put my full focus into a route, made me forget my worries. I felt free, like myself.
One day, when I was around 8 years old, I told my father I wanted to climb Visa pour l'au-delà, a 6b (5.10d) route next to one of his projects. I liked to try to remember every hand and foot hold, every sequence, then tell my father the percent chance I gave myself for success. I'd try to surprise him! I worked the route for three or five days until I finally climbed it, and fell in love with this game.
Forever hooked, I continued projecting over the years. Sometimes I attempt to onsight a sport route or boulder problem, but for me, the truest expression of mental and physical challenge comes from attempting a climb at or just beyond my limit, working out the moves, then trying to put together the pieces.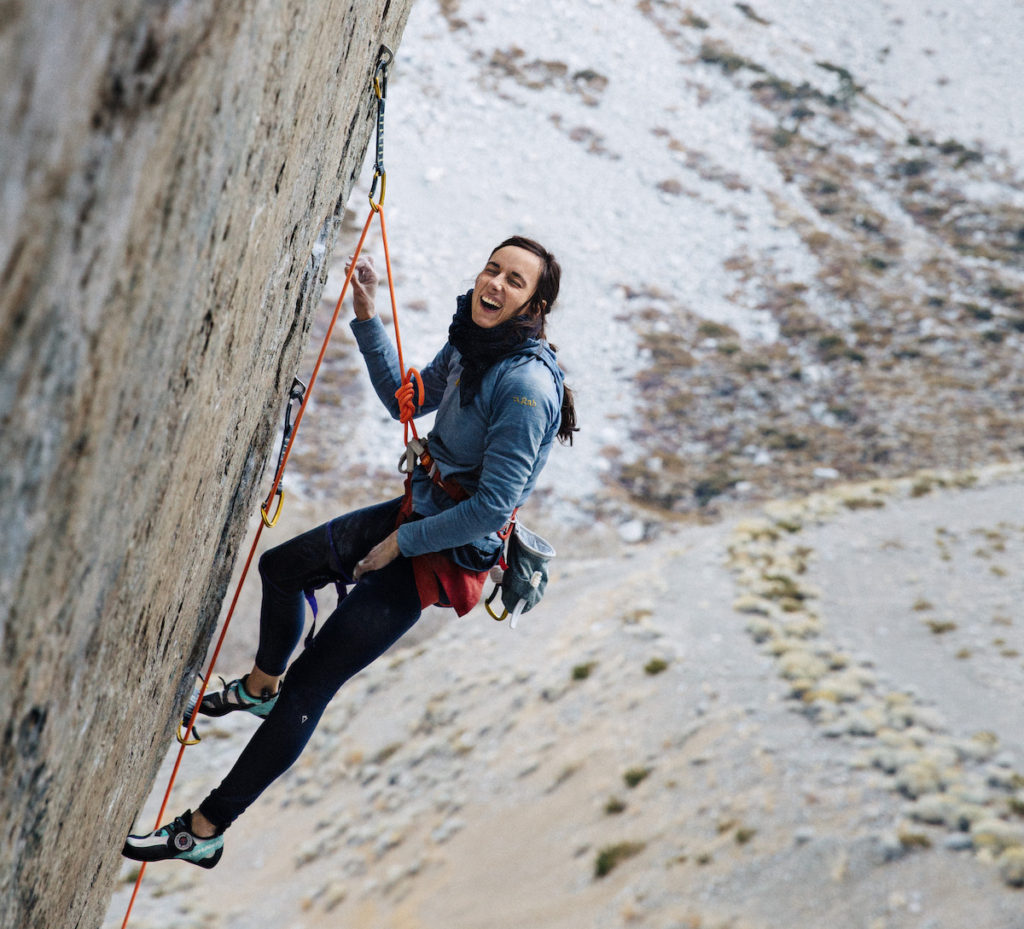 I usually pick projects that are challenging in some way or attractive because of the rock quality and the location. La Reina Mora (9a/5.14d) in Siurana, Spain, for example, is a perfect line that combines crack climbing with a crimpy crux to a finish on pockets. Chikane (8c+/5.14c), also in Siurana, is an old-school, technical route on a vertical wall with big runouts (I had to skip a draw on the crux, which was super scary!). Like most climbers, I have a tick list of routes I want to do in my life just because I think they are unique and I would be proud of myself to achieve these special climbs.
If I try something and can't find the solution right away or if the route scares me, I get psyched to invest even more energy into it. In climbing, as in life, I like this challenge to prove to myself that there are no rules—it is not because you can't do a move that you will not do the route, it is not because you think you are not able to do it that you will not do it, and it is not because some people think you can't do it that you will not do it. I love trying to disprove these misconceptions. This allows me to enter a state of mind where I feel like projecting is a game, and I return to the aim of climbing I've had ever since I was little.
Climbing your hardest and realizing your full potential takes time, yet staying motivated is not always easy. I tend to jump from one thing to another, in general, so trying to finish what I've started helps me develop persistence. Once I am able to do all of the moves on a climb, I know I can send it. It's just a matter of time and being able to put everything together, both physically and mentally, for a perfect day.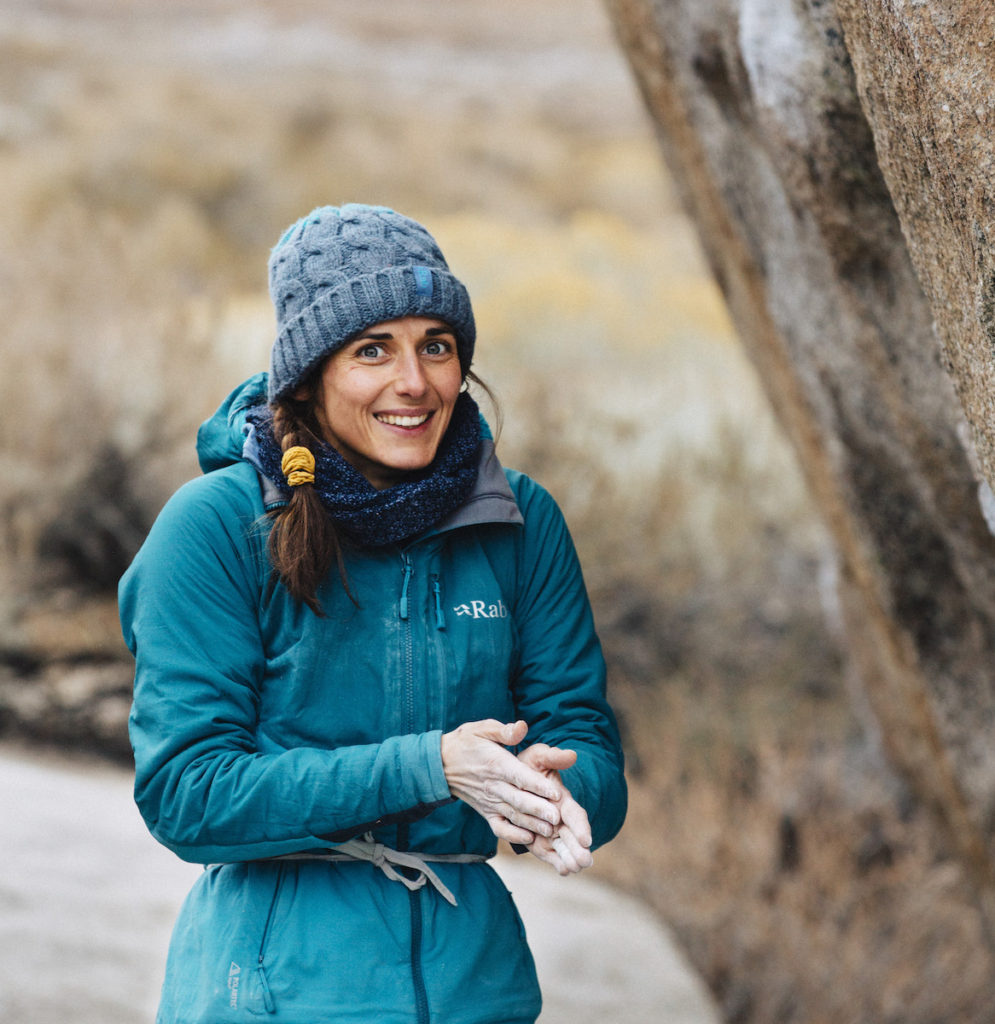 I'm inspired to push my limits further and further, and that takes patience and different steps of comprehension. Some days I feel strong and in control. Other times my attempts feel terrible. Your mind can play tricks on you. You have to learn how to be confident in yourself, to believe you can achieve what you've started. Through the process you learn powerful life lessons: try harder, be positive, believe in yourself, never give up.
We all challenge ourselves in different ways, whether that's through bouldering, route climbing, competitions, or even soloing. No matter the medium, as climbers we seek those moments where we can give the best of ourselves, and learn to be better at climbing. I think that helps us improve ourselves as humans in everyday life, too. Climbing gives us a chance to slow down, to focus on only what's in front of us, from one move to the next, start to finish. The rock provides both a classroom and a wonderful playground where we have the chance to challenge and express ourselves—that's something we should always remember, especially when we get frustrated (as all climbers do) when we're stumped on our projects.